So much has happened in the last few days! We have two awesomely done winning websites! Congrats to the everybody involved.
… and the most exciting thing to happen since this whole thing got started - a website with actual information!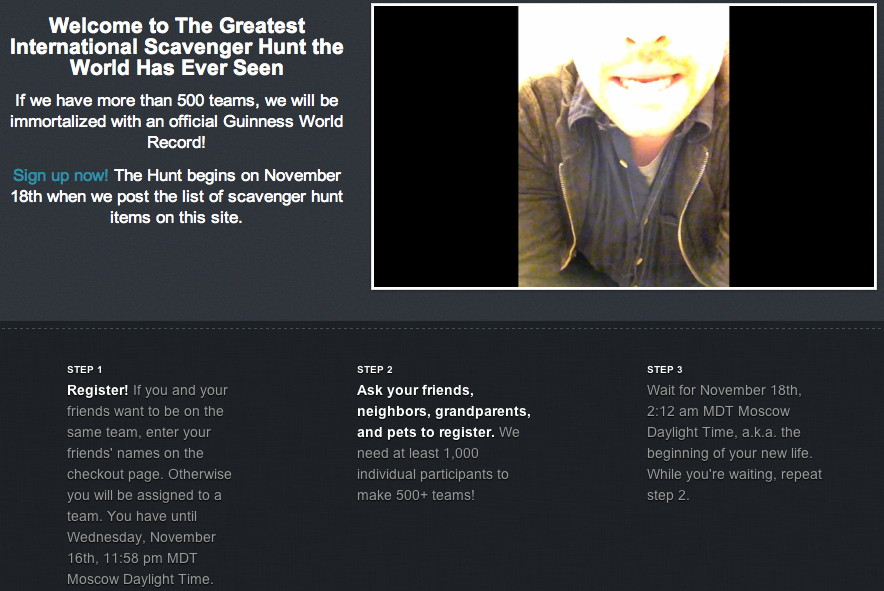 So what now? You go forth and build those teams! And I can't emphasize this enough: spread the word! If we want to have any shot at breaking this record, we need at LEAST 500 teams or two or more people. 
So with all of that, the game is on, and my "job" here is done. My goal with GISHWHESEAN was to explore the pre-game, and it's been an awesome couple of months. Now that the Gishwhes is afoot, my time here is run out.
I can't express how excited I am for this, and I hope you guys are, too. Enjoy it! Unfortunately, this kind of thing doesn't come along very often, so let's make the most of it!
Yes,
Steph.
(Oh, and thanks for bothering to listen to my nonsensical trains of thought. I appreciate it, and all the awesome feedback. You guys rock.)